Bangkok's Premier Jazz Venue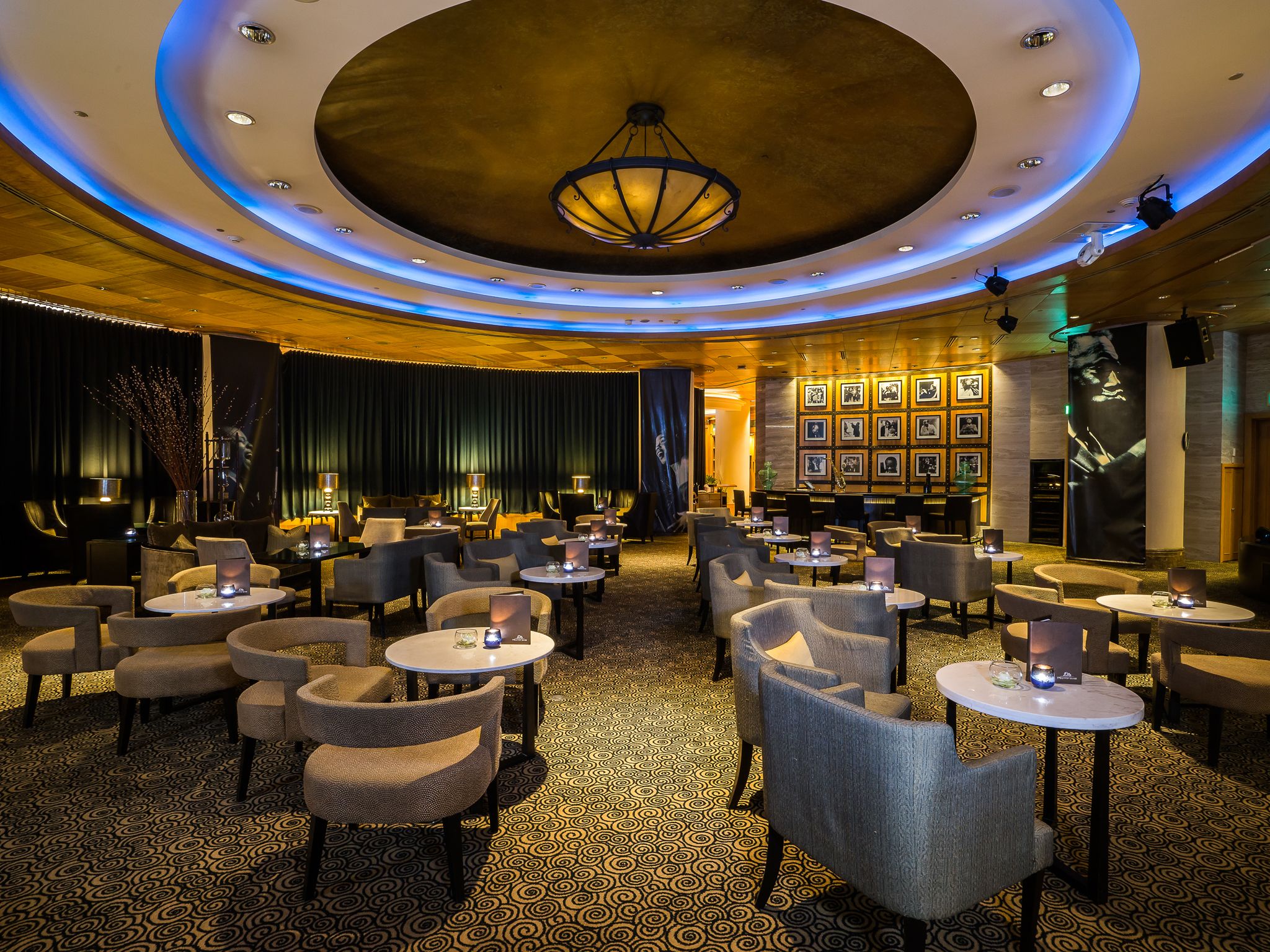 The Living Room is home to the finest live jazz venue in Bangkok. The Living Room, a showcase for high-calibre international performers playing the hottest jazz in town, simply swings!
The great jazz pianist and composer Thelonius Monk once said, 'I don't have a definition of jazz. You are just supposed to know it when you hear it.' One thing is certain, walk into The Living Room at the Sheraton Grande Sukhumvit any night of the week and you'll know it.
Over the years, The Living Room has hosted many jazz greats. The line-up regularly features inspiring performances from some of the finest local and international talent including Grammy Award winners, and the most respected musicians on the jazz scene today.
Each evening, sophistication and comfort is the name of the game. Tasteful décor, a sweeping bar, comfortable armchairs and sofas, and subdued lighting, not to mention the availability of fine whiskies, cocktails, and cognacs, make The Living Room a seriously cool place to hang out. With the black and white images of jazz legends looking respectfully down from the walls, attentive service staff in flowing outfits that recall the decade of swing and style, and the best musicians in town, the ambience at The Living Room hits all the right notes.
The Living Room – It Simply Swings!
January Jazz Schedule
Date
Day
Sunday Jazzy Brunch
Cocktail Hours
Late Night
17.45 - 18.30 hrs
18.45 - 19.30 hrs
19.45 - 20.30 hrs

Mon - Thu & Sun
20.45 - 21.30 hrs
21.45 - 22.30 hrs
22.45 - 23.30 hrs

Fri - Sat
20.45 - 21.30 hrs
21.45 - 22.30 hrs
22.45 - 23.30 hrs
23.45 - 00.30 hrs

1-Jan
Tue
Jittawat
Lezlie Harrison with The Randy Cannon Group
2-Jan
Wed
Nattikorn
Lezlie Harrison with The Randy Cannon Group
3-Jan
Thu
Nattikorn
Soul Steppers
4-Jan
Fri
Nattikorn
Lezlie Harrison with The Randy Cannon Group
5-Jan
Sat
Jittawat
Lezlie Harrison with The Randy Cannon Group
6-Jan
Sun
Jazziam
Jittawat
Soul Steppers
20.30 - 23.15 (3 sets)
7-Jan
Mon
Jittawat
Soul Steppers
8-Jan
Tue
Nattikorn
The Randy Cannon Group
9-Jan
Wed
Nattikorn
The Randy Cannon Group
10-Jan
Thu
Nattikorn
The Randy Cannon Group
11-Jan
Fri
Jittawat
The Randy Cannon Group
12-Jan
Sat
Jittawat
The Randy Cannon Group
13-Jan
Sun
Soul Steppers
Jittawat
Soul Steppers
20.30 - 23.15 (3 sets)
14-Jan
Mon
Jittawat
Soul Steppers
15-Jan
Tue
Nattikorn
The Randy Cannon Group
16-Jan
Wed
Nattikorn
The Randy Cannon Group
17-Jan
Thu
Nattikorn
The Randy Cannon Group
18-Jan
Fri
Jittawat
The Randy Cannon Group
19-Jan
Sat
Jittawat
The Randy Cannon Group
20-Jan
Sun
Jazziam
Jittawat
Soul Steppers
20.30 - 23.15 (3 sets)
21-Jan
Mon
Jittawat
Soul Steppers
22-Jan
Tue
Nattikorn
The Randy Cannon Group
23-Jan
Wed
Nattikorn
The Randy Cannon Group
24-Jan
Thu
Nattikorn
The Randy Cannon Group
25-Jan
Fri
Jittawat
The Randy Cannon Group
26-Jan
Sat
Jittawat
The Randy Cannon Group
27-Jan
Sun
Jittawat
Soul Steppers
20.30 - 23.15 (3 sets)
28-Jan
Mon
Jittawat
Soul Steppers
29-Jan
Tue
Nattikorn
The Randy Cannon Group
30-Jan
Wed
Nattikorn
The Randy Cannon Group
31-Jan
Thu
Nattikorn
The Randy Cannon Group
Daily

9.00 - 24.00 hours

Sunday Jazzy Brunch

12.00-15.00 hours